MBC Headed Anchors are designed to reduce congestion and anchor bar lengths but achieve full tensile capacity in on-site exposed reinforcing.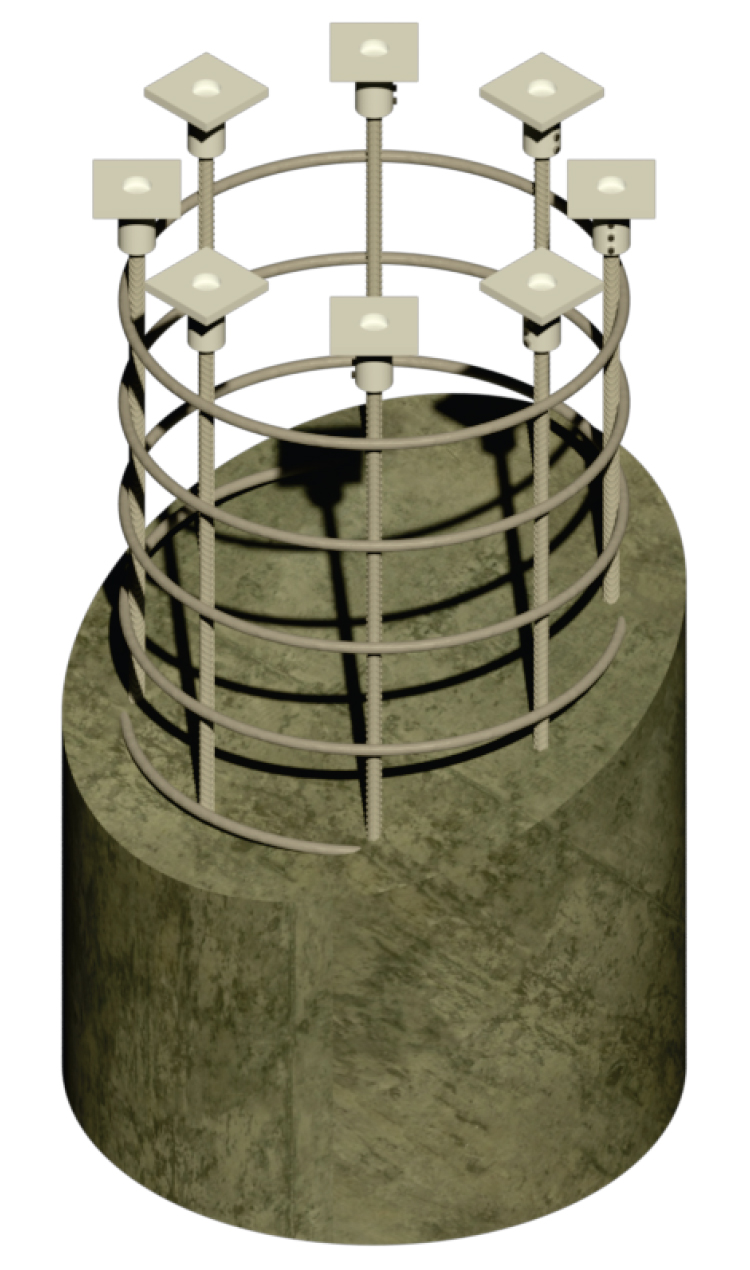 MBC Headed Anchors provide effective dead-end embedment and replace the necessity for hook end bars in areas of high congestion (eg. pile caps). MBC Headed Anchor utilises a bearing plate that is welded to one half of an MBC coupler to generate full tensile load in the bar.
MBC Headed Anchors just like our MBC Couplers are designed to be attached to pre-existing reinforcing bars. No special treatment of the institute bar end is required due to the unique design of our MBC coupler and the Headed Anchor is simply slipped on over the end of the bar. The bearing plate is designed with a hole in it to allow the Headed Anchor to be position anywhere on the existing bar. Once the Headed Anchor is located at the correct position then the protruding length of bar can be removed flush to the bearing plate if desired.
MBC Headed Anchors are designed to comply with AS3600 – Clause 13.1 .4 which allows the effective development length of any size bar to be reduced to 6 times the bar diameter.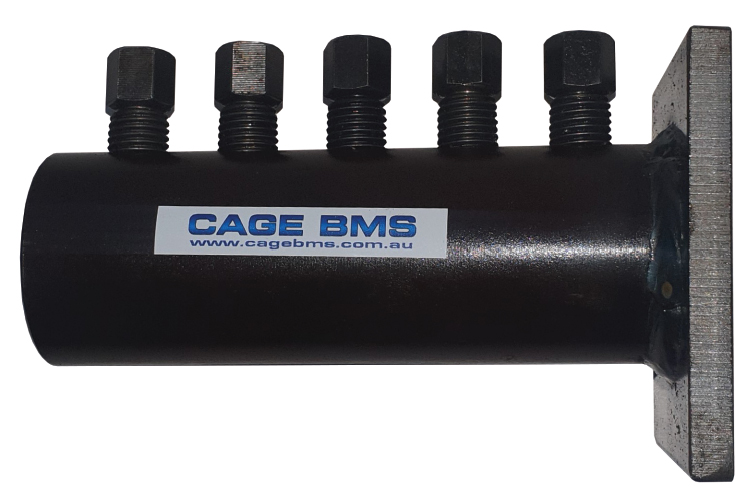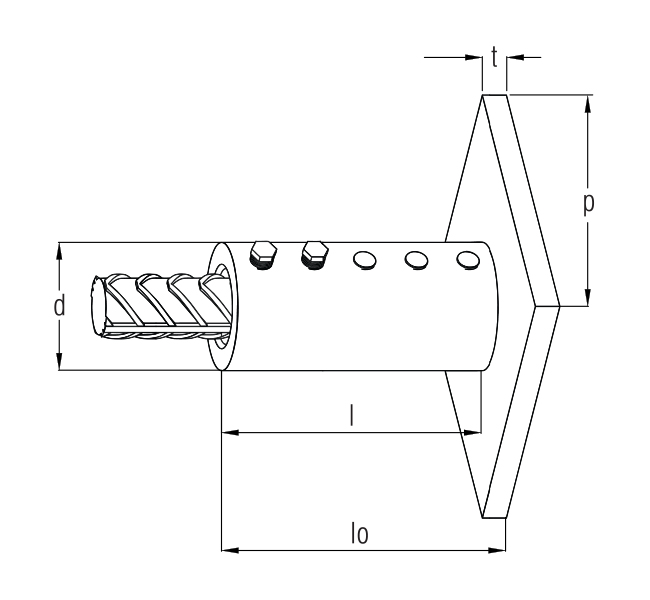 BAR SIZE
EXTERNAL DIA.
LENGTH
PLATE THICKNESS
PLATE WIDTH x HEIGHT
SOCKET SIZE
NO.
OF BOLTS
WEIGHT
12mm
35mm
75mm
10
75×75
14mm
3
1.0kg
16mm
40mm
90mm
10
75×75
14mm
3
1.0kg
20mm
45mm
105mm
10
100×100
14mm
4
1.7kg
24mm
50mm
165mm
10
100×100
16mm
5
2.8kg
28mm
55mm
170mm
12
110×110
16mm
5
3.3kg
32mm
60mm
215mm
16
130×130
22mm
5
5.9kg
Contact Cage BMS for more information