Cage BMS Stud Rail
Punching Shear Reinforcement
Often when designing structures, Engineers need to address the issue of highly localised shear forces. These localised forces, if not addressed, can result in rapid undetectable localised punching shear failure.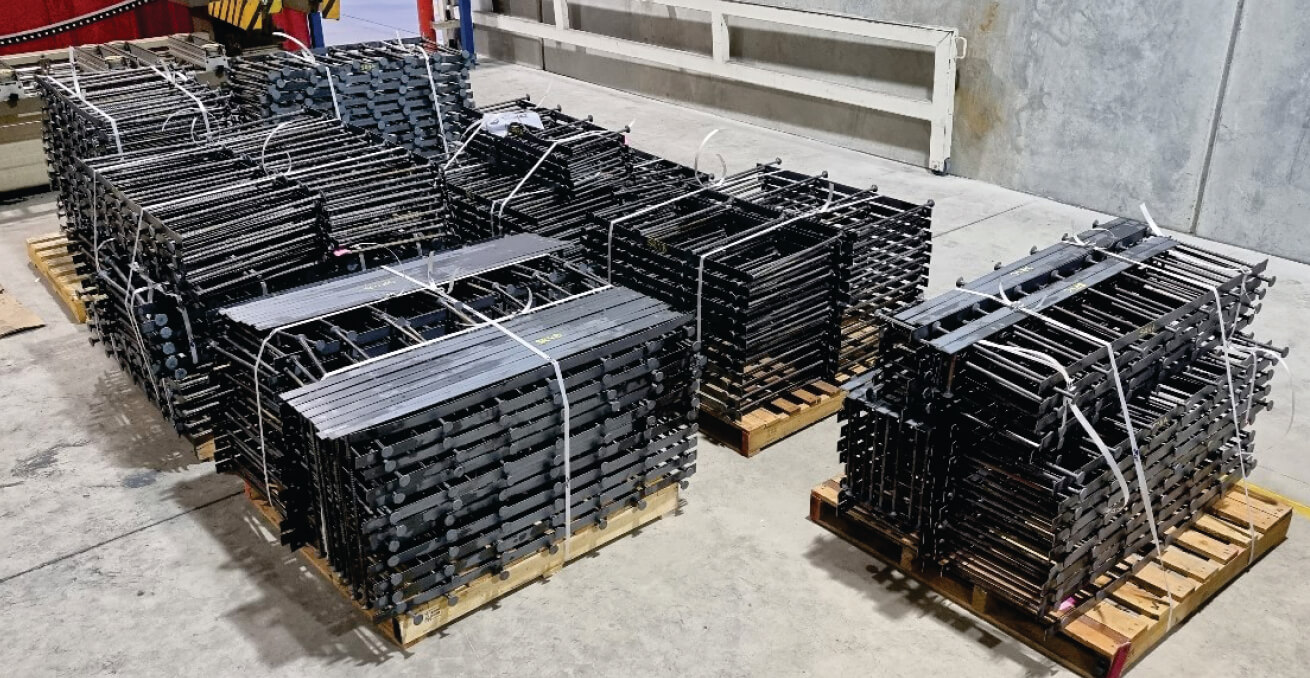 Cage BMS Stud Rails are a method of effectively addressing these forces and prevent punching shear failure. Cage BMS Stud Rails allow the designer to increase the localised shear reinforcement but due to their design reduce congestion and increase ease of installation.
Cage BMS Stud Rails work by utilising double headed forged steel studs welded to a common rail which increase the area of effect of the structure responsible for the transferring the loads. By distributing the load over an increased area of effect, advantages like thinner slab thickness can be utilised.
Cage BMS Stud Rails are locally manufactured and provide a solution to Engineers that can be tailor made to suit their specific project needs. Cage BMS Stud Rails are available with stud diameters ranging from 12mm to 24mm with lengths and spacings designed to suit specific project requirements. Cage BMS Stud Rails are designed to comply with all relevant Australian Standards.
Benefits:
Engineered product designed to meet specific project needs
Higher shear load resistance than stirrups
Simple and fast on-site installation
Eliminates column caps
Allows greater utilization of floor to ceiling space
Reduces project costs
Specification:
Cage BMS Stud Rails are designed to meet specific project requirements and thus information on stud diameter, stud spacing, rail length, stud height are all required as per detailed right.
Contact Cage BMS for more information